E-mail: This email address is being protected from spambots. You need JavaScript enabled to view it.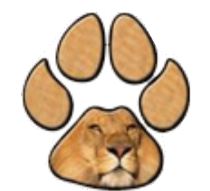 Kindly receive the below new rates as requested by you, furthermore please note that the stipulated rates are valid from 01-Jan-2022 to 31-Dec-2023.

The below rates do not include enroute site visits this will be charged extra. Commission of 10% will be given/ deducted on all rates given

For coach booking only a quotation will be confirmed after receiving the group movement if the quotation given and the movements are not the same there will be extra costs added to the initial quotation.

ALL Coach Bookings of overnight or stay over booking should include driver's accommodation and meals which will be covered by the agent.
OR Tambo International or Lanseria Airport to Pilanesberg Hotels & Resort
Location
Sedan
7 seater
9 seater
14 seater
22 seater
52 seater
OR Tambo Inter/ Lanseria Airport to
Pilanesberg Lodes & Hotels
R 3 500.00
one way rate
R 3 950.00
one way rate
R 3 950.00
one way rate
R 4 500.00
one way rate
R 7 950.00
one way rate
R 12 975.00
one way rate
1 Spot City Tour (

Johannesburg/ Pretoria

)

Rates on request

provided that group movement is included on the quote requested including
places that they will visit.
2 Spot City Tour (

Johannesburg/ Pretoria)

Rates on request

provided that group movement is included on the quote requested including
places that they will visit.
Black Rhino to Sun City/Bakubung
Lodge/ Ivory Tree

R350.00

per person one way rate Minimum of 2 pax

Kwa Maritane Lodge to Sun City

R170.00

per person one way rate Minimum of 2 pax
---
For queries and bookings on the Game Drives or accommodation, please contact us per email at This email address is being protected from spambots. You need JavaScript enabled to view it.

For more information call + 27 (0 ) 82 962 3224

While staying at one of the following hotels and game lodges, we recommend our guests to participate in this exciting outdoor adventure:
---
For queries and bookings for Hot Air Ballooning or accommodation, please contact us per email at This email address is being protected from spambots. You need JavaScript enabled to view it. or call for more information + 27 (0 ) 82 962 3224